Looking for Lincoln Reds?
Classifieds-Cattle for Sale/Wanted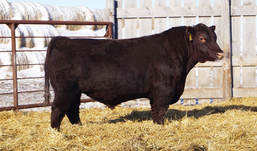 DMH Lincoln
Bred & Owned by Dennis Hoffrogge
Details:
Dennis Hoffrogge raised this two year old bull called Lincoln. He is for sale and located in North Dakota. If interested, please contact Ryan Galbreath at 701-799-4568 or go to
www.galbreathfarms.com.
Sale site:
www.showstock.com
---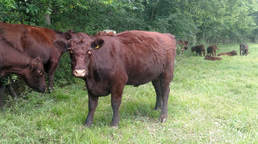 Females for Sale:
Please contact Robert Latimer at
mccllc98@cs.com
​for details on the females he has available
​
---
---
Seeing is believing....
Come see Lincoln Reds at one of these farms!
Scott & Heather McClinchey - President
East Garafraxa, ON
scott.l.mcclinchey@sympatico.ca
(519) 928-3106
Roger Angowski
Pugwash, NS
John & Lorraine Ashby
Stonehedge Farms
Prescott, ON
(613)925-5778
Sarah Band
Mohil Farms
Puslinch, ON
(519) 824-5619
Elsie Beddoes
Duchess, AB
Sarah Bowley
SVF Foundation
Newport, RI
(401) 846-8670
sarah@svffoundation.org
​www.svffoundation.org
Andrew Ditmans
Washington, KS
Lee Deutsche
Crete, IL
farmspecialist@wildblue.net
Tom Fillmore
Oxford, NS
Valentina & Richard Harness
Stover, MO
Brian & Sonja Harper
Brandon, Manitoba
(204) 725-2515
harper4@goinet.ca
www.shaverbeef.com
Dennis and Mary Hoffrogge
Sleepy Eye, MN 56085
(507) 227-5745
dhoffrogge@gmail.com
www.dmhoffroggecattle.com
Greg & Lisa Klages
Williamsford, ON
lisafenton@hotmail.com

Larry &Sarah Pedelty -Secretary
Chatfield, MN
​(507) 421-7112
sarahpedelty@gmail.com
Robert Latimer
Milton, TN
mccllc98@cs.com
(615) 337-6307
Sandy MacDougald
Milrae Farms
Montague, PE
(902) 838-4395
Wallace & Patrick Milner
Nappan, NS
patrickmilnercattle@hotmail.ca
(902) 667-8815
Dr Lincoln Montgomery
Buckingham, VA
Kevin Rivers
Ingersoll, ON
stonecroftfolk@xplornet.com
www.stonecroftfarms.ca
Rose's Lincoln Reds
Amherst, NS B4H 3Y1
(902) 667-9834
Alycia & Ryan Salvas
Canterbury, CT
Sheldon & Wendy Schmaltz
Worsley, AB
schmaltz_farms@outlook.com
(780) 685-3336
Colby & Ellen Suttenfield
Davenport, WA
​suttenfield10@att.net
Rob Wilson
Wilton, WI
robwilson1109@yahoo.com
​​(608) 387-1777
William Vancise
Stayner, ON
williamvancise@msn.com
Monte VanderVorst ​
Pollock, SD
mjvv@bektel.com
(701) 336-2621​
Ernie Weissing
Utica, MN
​norseman870@gmail.com